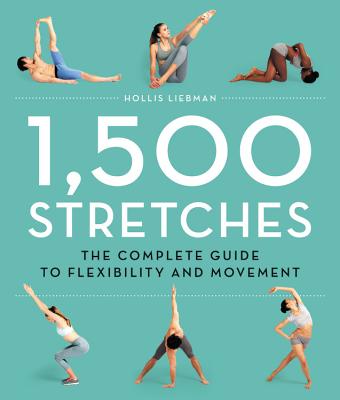 1,500 Stretches (Hardcover)
The Complete Guide to Flexibility and Movement
Black Dog & Leventhal, 9780316440356, 736pp.
Publication Date: October 24, 2017
* Individual store prices may vary.
Description
1,500 Stretches compiles all stretching poses in one place, organized by body part, with stunning photographs, easy-to-follow steps, and the health benefits of each pose. This is the companion book to the New York Times bestseller 2,100 Asanas.
Does your lower back ache from sitting all day? Can you barely walk after your cycling class? Do you stretch and feel more tension? Stretching is vital for to retain muscle tone, alleviate chronic pain, and achieve free movement.
1,500 Stretches offers a comprehensive collection of stretches organized by body part--back, calf, hamstrings, chest and many more. Each stretch is demonstrated with full-color photographs. The steps are easy to follow and explain what muscle groups are targeted and that stretch's benefits for pain relief and physical appearance. There are additional chapters on yoga and partner stretches and the importance of stretching correctly.
1,500 Stretches provides practical advice to feeling and looking your best.
About the Author
Hollis Lance Liebman has won national body building competitions, trained celebrities like Hugh Jackman and Jane Lynch, and worked as a fitness magazine editor and photographer. He has published twelve books on exercise and anatomy. He lives in Los Angeles, California.