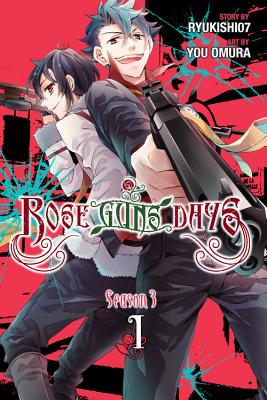 Rose Guns Days Season 3, Vol. 1 (Paperback)
Yen Press, 9780316441032, 224pp.
Publication Date: September 19, 2017
Description
Everyone is searching for a reason.
1949, Post-war Tokyo-As the Japanese become more of a minority in their own homeland, they continue to place their hope for the future in Primavera's hands. Alan and Keith have returned from war to find Tokyo very different from the one of their memories. Both may be maintaining high spirits, but they struggle to find their reason to keep fighting for a better future without being held back by bitterness. Will Primavera hold the answer for Alan and Keith, as well as the Japanese people?
About the Author
You Omura is the artist behind the third season of Rose Guns Days. Ryukishi07 leapt into the spotlight with HIGURASHI NO NAKU KORO NI which was originally conceived as a series of visual novels and later adapted into the popular manga and anime franchise.
Advertisement