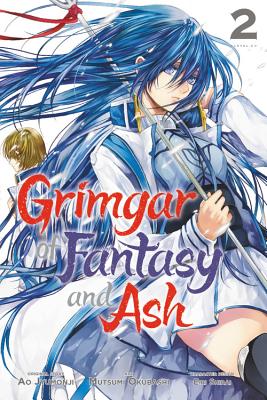 Grimgar of Fantasy and Ash, Vol. 2 (Manga) (Grimgar of Fantasy and Ash (Manga) #2) (Paperback)
Yen Press, 9780316441810, 240pp.
Publication Date: October 31, 2017
Description
"You don't wanna die, huh? Me neither... "
By hunting goblins to earn money, Haruhiro and his party are doing all they can to survive in an unfamiliar world. But during one of their hunts, Manato, their leader and healer, falls to a goblin's dagger, and with no one to heal him, the group is forced to bury their friend. Now, with no priest and little hope for the future, they must find a way to endure the many trials ahead. Can they really cope with the loss of their most important ally?
The desperate struggle continues as a beautiful cold-hearted priest named Mary joins the party

About the Author
Mutsumi Okubashi is the illustrator of the manga adaptation of Grimgar of Fantasy and Ash. Ao Jyumonji is the author of Grimgar of Fantasy and Ash.
Advertisement