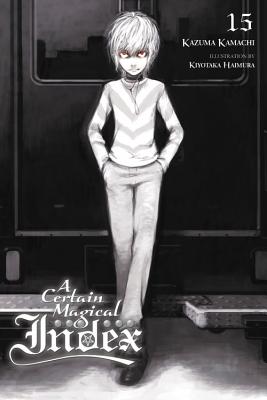 A Certain Magical Index, Vol. 15 (light novel) (Paperback)
Yen On, 9780316442725, 224pp.
Publication Date: May 22, 2018
* Individual store prices may vary.
Description
Academy City's peacekeeping forces are absent due to the Avignon invasion. In that now lawless land, shadowy groups start moving behind the scenes.
--Those acting for their own interests.
--Those who love the dark and revel in killing.
--Those trying to destroy others' hope.
--Those standing up in defiance for those important to them.
--Those bringing the battle to the higher echelons.
--Those quelling rebellious elements.
--Those who would stop a rampage with violence.
In this city, which controls all of science, who will survive?
About the Author
Kazuma Kamachi is a Japanese light novel author and creator of the massively popular series, A Certain Magical Index, its sequel, A Certain Magical Index: New Testament, and a manga adaptation, as well as two spin-off manga series, A Certain Scientific Railgun and A Certain Scientific Accelerator.