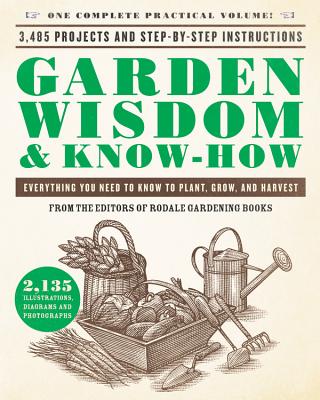 Garden Wisdom & Know-How (Paperback)
Everything You Need to Know to Plant, Grow, and Harvest
Black Dog & Leventhal, 9780316442978, 912pp.
Publication Date: March 6, 2018
* Individual store prices may vary.
Description
Classic information, contemporary feel: Garden Wisdom & Know-How shows green-thumbs and novices alike everything they need to know about gardening; from soil composition to fertilizers to planting and landscaping on your dream-acres or in small containers.
Charmingly illustrated with 1,000 illustrations and photographs, Garden Wisdom & Know-How is packed with must-have information including techniques for maintaining a garden year-round; harvesting herbs; designing by bloom season; turning garden refuse into garden rewards; building teepees, trellises, and other plant supports; and much more. Chapters are organized into topics such as garden techniques and tricks; the flower garden; the edible garden; container gardening; garden design and landscaping; and attracting wildlife.
With nearly 1,000 pages of indispensable information, Garden Wisdom & Know-How is comprehensive and comforting for both the novice and experienced gardener.
About the Author
Rodale publishes award-winning, best-selling titles on gardening, health, wellness, fitness, food, nutrition, inspiration/spirituality, and the environment. Some of their best-known gardening books include Rodale's Ultimate Encyclopedia of Organic Gardening, Your Backyard Herb Garden, The Complete Compost Gardening Guide, The Garden Primer, and dozens more.