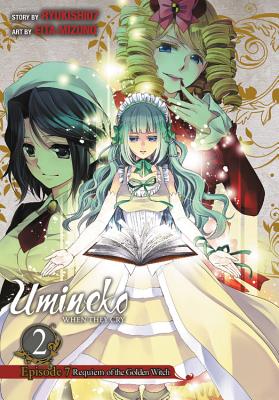 Umineko WHEN THEY CRY Episode 7 (Paperback)
Requiem of the Golden Witch, Vol. 2
Yen Press, 9780316446983, 662pp.
Publication Date: April 10, 2018
* Individual store prices may vary.
Description
Ten Years before the disastrous family reunion on Rokkenjima, a young servant named Yasu started working at the Ushiromiya mansion, where she first encounters the witch Beatrice. Their tenuous friendship utterly transforms the timid, clumsy Yasu and sets her on a path of cunning, deception, and murder...
About the Author
Ryukishi07 leapt into the spotlight with HIGURASHI NO NAKU KORO NI which was originally conceived as a series of visual novels and later adapted into the popular manga and anime franchise.