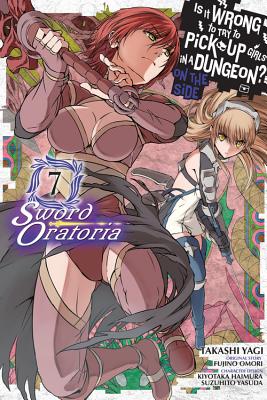 Is It Wrong to Try to Pick Up Girls in a Dungeon? On the Side (Paperback)
Sword Oratoria, Vol. 7 (manga) (Is It Wrong to Try to Pick Up Girls in a Dungeon? On the Side: Sword Oratoria (manga) #7)
Yen Press, 9780316448093, 192pp.
Publication Date: April 23, 2019
* Individual store prices may vary.
Description
"I won't forget."
The Dungeon calls adventurers deep into its labyrinth in search of personal growth, strength, and experience. But the dungeon is a tough master -- one wrong move, a bad choice, and permanent death awaits. Lefiya, Bete, and Filvis have gone deep into the dungeon in search of Aiz, but have instead found a far more dangerous foe...Will they escape the wrath of the dungeon or be forever doomed?
About the Author
Fujino Omori is the author of the hilarious fantasy light novel series, Is it Wrong to Try to Pick Up Girls in a Dungeon?