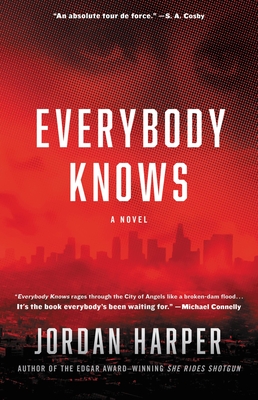 Everybody Knows
A Novel
Hardcover

* Individual store prices may vary.
January 2023 Indie Next List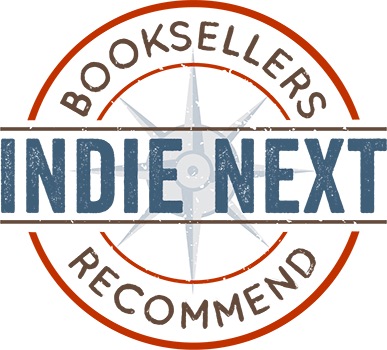 "What Don Winslow's
The Force
did with the NYPD and New York,
Everybody Knows
does with Hollywood and Los Angeles. A wonderful yet wretched exploration of human nature, you will struggle to put this book down or ever forget it."
— Hilary Kotecki, The Doylestown & Lahaska Bookshops, Doylestown, PA
View the List
Description
A fearless black-bag publicist exposes the belly of the L.A. beast in "one of the best LA noir novels I've ever read" (Attica Locke) from Edgar Award-winning author Jordan Harper.
Welcome to Mae Pruett's Los Angeles, where "Nobody talks. But everybody whispers." As a "black-bag" publicist tasked not with letting the good news out but keeping the bad news in, Mae works for one of LA's most powerful and sought-after crisis PR firms, at the center of a sprawling web of lawyers, PR flaks, and private security firms she calls "The Beast." They protect the rich and powerful and depraved by any means necessary. 
 
After her boss is gunned down in front of the Beverly Hills Hotel in a random attack, Mae takes it upon herself to investigate and runs headfirst into The Beast's lawless machinations and the twisted systems it exists to perpetuate. It takes her on a roving neon joyride through a Los Angeles full of influencers pumped full of pills and fillers; sprawling mansions footsteps away from sprawling homeless encampments; crooked cops and mysterious wrecking crews in the middle of the night.
 
Edgar Award-winner Jordan Harper's EVERYBODY KNOWS is addicting and alarming, a "juggernaut of a novel" and "an absolute tour de force." It is what the crime novel can achieve in the modern age: portray the human lives at the center of vast American landscapes, and make us thrill at their attempts to face impossible odds.
  Recommended by Wall Street Journal • Washington Post • Lit Hub• LA Times •CrimeReads• Alta Online • Kirkus Reviews• Publishers Weekly• NBC/TODAY and many more!
  • An ABA January 2023 Indie Next List Pick •
"The book everybody's been waiting for" —Michael Connelly
"An absolute tour de force"—S. A. Cosby
"The best mystery novel I've read in years" —James Patterson
Praise For Everybody Knows: A Novel…
"EVERYBODY KNOWS rages through the City of Angels like a broken-dam flood. It's got it all, but most of all it's got deep insight. It's the book everybody's been waiting for."
 —Michael Connelly

"Good lord, this book is fantastic. EVERYBODY KNOWS is one of the best LA noir novels I've ever read. The writing is astonishingly good. It's a wild, honest, sharp, and suspenseful ride, full of wry observations about the nature of power and the cost of being good in a bad, bad world."
 —Attica Locke, Edgar Award-winning and bestselling author of HEAVEN, MY HOME and BLUEBIRD, BLUEBIRD

"Everybody Knows is the best mystery novel I've read in years…Jordan Harper writes sentences, and in this case an entire book, that is both terrifying and exhilarating."—James Patterson

"Jordan Harper's 'Everybody Knows' is a pure hit of neo-noir. It is dark, violent, bold — and romantic as all get out."—Harlan Coben on the TODAY Show

"It's more than a crime novel. It's a fresh take and a hard look at our culture."—Wall Street Journal

"[A] stunning new crime saga… The novel's scope is expansive, and so is the buzz that comes trailing it…a wholly contemporary story. The dark epic that unfurls in the pages of Everybody Knows makes 'ripped-from-the-headlines' crime shows seem quaint by comparison…. poised to be Harper's breakout novel…"
 —LA Times

"What a ride! If it were possible for James Ellroy and James M. Cain to produce a bastard love child, it would be EVERYBODY KNOWS by Jordan Harper. Awash in substance abuse, sex and demented violence, this is the LA of a good drug trip turned very bad."—Dennis Lehane

"Searing, timely, sprawling, EVERYBODY KNOWS pulls back Hollywood's velvet curtain, exposing the sordid machinations on which the industry runs and the seamy complicity which keeps it humming. This is L.A. noir at its most incendiary."—Megan Abbott, bestselling author of THE TURNOUT

"Just as Ellory mastered the atavistic heart of 1950's corruption, so Jordan Harper has mastered articulating the Day-Glo Technicolor nightmare that is postmodern Los Angeles. Everybody Knows is filled with ballsy movers and shakers, of course, but also plastic social media influencers, high-rent hoods, nihilistic cops, and the sorts of lost souls you'll never forget. Everybody Knows is an absolute tour de force, a trip through an exclusive alluring Hell where everyone gets what they want and just what they deserve."—S.A. Cosby, bestselling and LA Times Book Prize-winning author of RAZORBLADE TEARS and BLACKTOP WASTELAND

"With Everybody Knows, Jordan Harper takes on the Beast—the monstrous, corrupt, insatiable mass of organs that eats the losers and feeds the winners in capitalist America, with Hollywood as its base of operations. Our guides to this world (our world) are two of its own dirty players, a celebrity publicist with killer instincts and an ex-cop goon for hire, looking for survival and money and maybe, if it's in the cards, a little bit of redemption. It's a juggernaut of a novel, fast and high-impact, with a sense of doomed humor and bright, sharp teeth."
 —Steph Cha, LA Times Book Prize-winning author of YOUR HOUSE WILL PAY

"Jordan Harper writes like he's L.A.'s avenging angel. EVERYBODY KNOWS is timely. It's timeless. It's a knockout punch."
 —James Kestrel, author of the Edgar Award-winning FIVE DECEMBERS

"A bold new reinvention of Los Angeles noir with the Hollywood publicist as sleuth, trawling through social media feeds and manufactured cover stories to discover the hushed-up truth -- where human kindness still flickers alive in a jet-black vision of Tinseltown. Sharply observed, atmospheric, and indelible."—Winnie M Li, author of New York Times book club pick COMPLICIT

"Combing the brutality of James Ellroy with the poetic sensibility of Raymond Chandler, Harper takes the reader on a searing journey into L.A.'s underworld where truth and righteousness have become irrelevant and only power has currency. This neo-noir is a must read."—Publishers Weekly

"Fans of neo-noir will find a lot to like here, as Harper displays an encyclopedic knowledge of pop culture and Hollywood history as he spins a tale that isn't just ripped from the headlines—it's probably predicting them."
 —BookPage

"Don't be surprised if this utterly compelling thriller, which builds on timeless themes and brings new shading to an iconic landscape, is the noir of the year."
 —Booklist

"A bona-fide page-turner, pings with one-liners and scenes worthy of Raymond Chandler and Nathanael West."—Tom Nolan, Wall Street Journal
Mulholland Books, 9780316457910, 352pp.
Publication Date: January 10, 2023
About the Author
Jordan Harper is the Edgar-Award winning author of She Rides Shotgun and Love and Other Wounds. Born and educated in Missouri, he now lives in Los Angeles, where he works as a writer and producer for television.