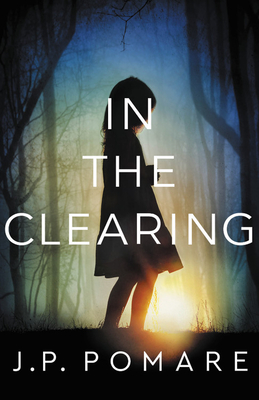 In the Clearing (Hardcover)
Mulholland Books, 9780316462945, 336pp.
Publication Date: September 8, 2020
* Individual store prices may vary.
Description
A ticking-clock thriller that braids together the stories of a girl raised in a terrifying cult, and of an overprotective single mother whose fears for her child are about to come true.
Amy has only ever known what life is like in the Clearing, with her brothers and sisters--until a newcomer, a younger girl, joins the "family" and offers a glimpse of the outside world. Freya is living an isolated life with her son and their dog, going to great lengths to keep contact with the outside world like an "everyday mum" while being utterly terrified by it. When a news breaks of a missing girl--a child the same age as Freya's son, Billy--Amy and Freya's stories intertwine, and the secrets of the past will crawl inexorably into the present.


About the Author
J.P. Pomare has always been drawn to the dark. He grew up on a horse-racing farm in small town New Zealand with two brothers, a sister, two cats, and two border collies. He lives with his wife in Australia, where he works in marketing, writes fiction, and hosts a literary podcast (guests have included Joyce Carol Oates, Jonathan Safran Foer and E. Lockhart). His debut novel was published in 2019.
Praise For In the Clearing…
"There's no doubt about it: Pomare is a master of the carefully constructed, impeccably paced psycho-thriller."—David Free, Weekend Australian

"A pared-back
firecracker where the danger is clear and present--even if its exact shape
remains opaque until the book's climax and final gasp-inducing twist.... Pomare
has an extraordinary talent for getting readers to question every conclusion
and to never completely trust anyone-especially his narrators."—Simon McDonald, Books & Publishing

PRAISE FOR JP POMARE'S DEBUT

"[An] outstanding debut... the final pages turn with their
gallows-drop plot surprises. Almost nothing will turn out as it initially
appears in this devastating novel of psychological suspense."—Publishers Weekly (starred review)

"With a story line that hooks readers immediately and twists
and turns galore, this impressive debut is highly recommended for fans of
Gillian Flynn and those who enjoy well-written psychological suspense tales."—Library Journal (starred review)