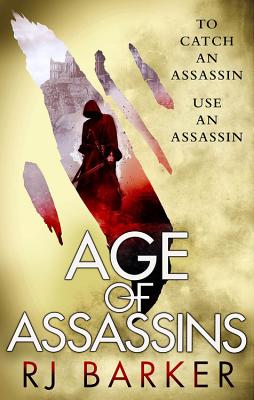 Age of Assassins (Paperback)
Orbit, 9780316466493, 432pp.
Publication Date: August 1, 2017
Description
IT'S A GAME OF ASSASSIN VERSUS ASSASSIN Girton Club-foot has no family, a crippled leg, and is apprenticed to the best assassin in the land. He's learning the art of taking lives, but his latest mission tasks him with a far more difficult challenge: to save a life. Someone is trying to kill the heir to the throne, and it is up to Girton to uncover the traitor and prevent the prince's murder -- and his own. Age of Assassins is the first in an epic new trilogy set in a world ravaged by magic, featuring a cast of assassins, knights, ambitious noblemen, and fools.
About the Author
RJ Barker is a softly-spoken Yorkshireman with flowing locks. He lives in the frozen north with his wife and son, and divides his time between writing and looking after his son.
Advertisement