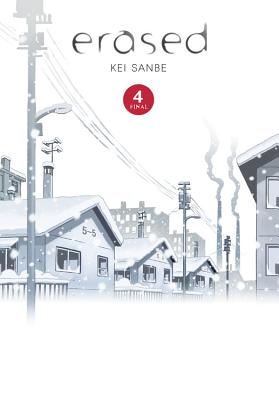 Erased, Vol. 4 (Hardcover)
Yen Press, 9780316468466, 400pp.
Publication Date: April 10, 2018
* Individual store prices may vary.
Description
Satoru is making great strides toward recovery, despite the gaping hole in his memory. But after a chance encounter with a stranger named Airi, Satoru realized the fragments of "dreams" from when he was asleep must be memories from another timeline-and Airi, from a future that no longer exists. As Satoru begins to piece together the events leading up to the incident, he finds himself once again in the thick of the investigation that cost him so much fifteen years ago. Every step closer to the truth is one step closer to a dangerous killer, who is himself eager for another confrontation. Can Satoru put an end to the slippery serial murderer before he strikes again?
About the Author
Kei Sanbe is the author of Erased.