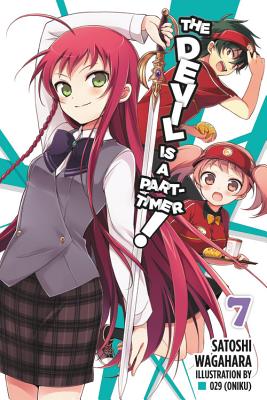 The Devil Is a Part-Timer!, Volume 7 (Paperback)
Yen on, 9780316469364, 224pp.
Publication Date: April 18, 2017
Description
A door-to-door fraudster arrives in the neighborhood, swindling Urushihara Already strapped for cash, Maou visits the office to contest the transaction, only to find himself tongue-tied at their vehement refusal Unable to face the heat, is Maou truly out forty-five thousand yen? Not if the Hero has anything to say about it... Other adventures await Maou and the crew in this volume of short stories--from becoming new cat owners to a family shopping trip to the story of how Chiho met Maou.

About the Author
029 (Oniku) is the illustrator for the series The Devil is a Part-timer! Satoshi Wagahara is the author behind the hilarious fantasy light novel series, The Devil is a Part-timer!
Advertisement