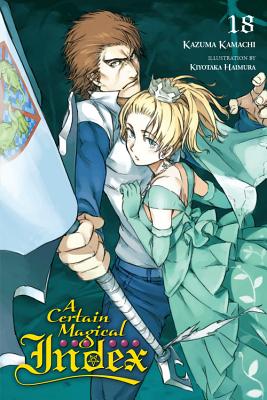 A Certain Magical Index, Vol. 18 (light novel) (Paperback)
Yen On, 9780316474566, 288pp.
Publication Date: February 19, 2019
* Individual store prices may vary.
Description
In London, main headquarters of the English Puritan Church that Index hails from. This capital of magic has fallen to a coup-de-tat by the Knights faction headed by the Knight Leader. Its effects can be felt throughout the entire United Kingdom, as civilians are arrested or confined by soldiers on city streets. In the turmoil as the Knights' revolution progresses, the Puritan faction which commands the sorcerers continues to resist across the country. Touma Kamijou heads to Folkstone to save Index and finally meets face to face with the coup-de-tat's mastermind. Also present is Acqua of the Back, of God's Right Seat,. And the one he aims his blade at is the second princess of the British royal house, Carissa...! When science and sorcery intersect, stories begin...!
About the Author
Kazuma Kamachi is a Japanese light novel author and creator of the massively popular series, A Certain Magical Index, its sequel, A Certain Magical Index: New Testament, and a manga adaptation, as well as two spin-off manga series, A Certain Scientific Railgun and A Certain Scientific Accelerator.