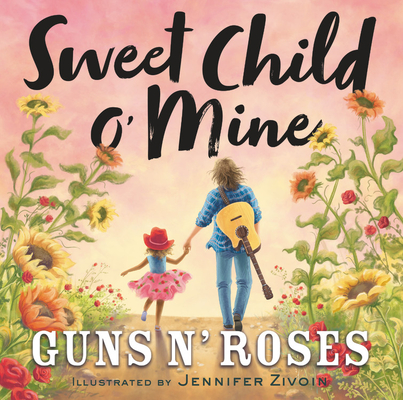 Sweet Child o' Mine (Hardcover)
jimmy patterson, 9780316493352, 40pp.
Publication Date: September 1, 2020
* Individual store prices may vary.
Description
Celebrate music, family, and childhood with this sweet illustrated adaptation of the classic Guns N' Roses song.
She's got a smile that it seems to me
Reminds me of childhood memories . . .
Iconic band Guns N' Roses gives new meaning to the beloved lyrics from "Sweet Child O' Mine" in this vivid, heartfelt picture book. Follow a child's wondrous discovery that music is everywhere around us -- from the gentle wind blowing through the bluest skies, to the fearful crash of the thunder and the rain.
With Jennifer Zivoin's evocative, sweeping paintings, Sweet Child O' Mine celebrates love and music, and how they bring us together in the sweetest ways.
About the Author
Jennifer Zivion
worked as a graphic designer and then as a creative director before becoming a professional illustrator. Her artwork has appeared in books, magazines, and an exhibit at the world's largest children's museum. Jennifer lives in Indiana with her husband and two daughters.
Guns N' Roses, known the world over as one of history's greatest bands, had a lineup of Axl Rose, Slash, Duff McKagan, Izzy Stradlin, and Steven Adler when Sweet Child O' Mine was written in 1988. The band has sold more than 100 million records worldwide, and was inducted into the Rock and Roll Hall of Fame in 2012.