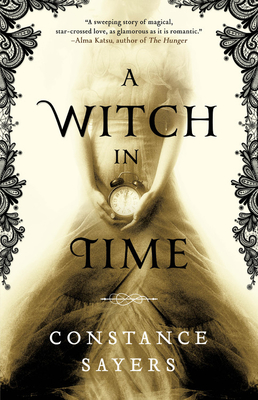 A Witch in Time (Hardcover)
Redhook, 9780316493598, 448pp.
Publication Date: February 11, 2020
* Individual store prices may vary.
Description
A young witch is cursed to relive a doomed love affair through many lifetimes, as both troubled muse and frustrated artist, in this haunting debut novel.
In 1895, sixteen-year-old Juliet LaCompte has a passionate, doomed romance with the married Parisian painter Auguste Marchant. When her mother -- a witch -- attempts to cast a curse on Marchant, she unwittingly summons a demon, binding her daughter to both Auguste and this supernatural being for all time.
Born and re-born, Juliet is fated to live her affair and die tragically young across continents and lifetimes.
But finally, in present-day Washington D.C., something shifts. In this life, Juliet starts to remember her tragic past. And this time, she begins to develop powers of her own that might finally break the spell...
A Witch in Time is perfect for fans of A Secret History of Witches, Outlander, and The Time Traveler's Wife.
About the Author
Constance Sayers received her MA in English from George Mason University and her BA in writing from the University of Pittsburgh. She is a media executive at Atlantic Media. She has been twice named to Folio's list of "Top 100 Media People in America" and was included in their list of "Top Women in Media." She is the co-founder of the Thoughtful Dog literary magazine and lives in Kensington, Maryland.
Praise For A Witch in Time…
"Fresh and original... a narrative rich in historical detail, brightened by flashes of humor, and filled with colorful characters and fascinating settings. A most rewarding read!"
—
Louisa Morgan