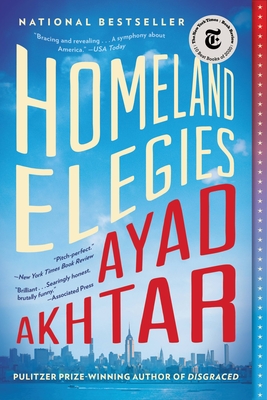 Homeland Elegies
A Novel
Paperback

* Individual store prices may vary.
Other Editions of This Title:
Digital Audiobook (9/14/2020)
Hardcover (9/15/2020)
Library Binding, Large Print (4/28/2021)
Compact Disc (9/15/2020)
September 2020 Indie Next List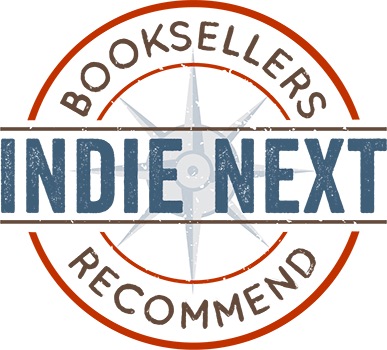 "A masterful blend of memoir and fiction, this is an unforgettable journey through the lives of a Muslim family finding their place in a post-9/11 America. A searing navigation of the loves we try to reconcile — familial, religious, societal — and the definition of home. Written with wisdom, wit, and unsparing honesty, this an important book that you will continue to contemplate for a very long time. Both intimate and epic, this is a must-read."
— Pam Stirling, East Bay Booksellers, Oakland, CA
View the List
Description
This "beautiful novel . . . has echoes of The Great Gatsby": an immigrant father and his son search for belonging—in post-Trump America, and with each other (Dwight Garner, New York Times).

One of the New York Times 10 Best Books of the Year 
One of Barack Obama's Favorite Books of 2020
A Best Book of 2020 * Entertainment Weekly * Washington Post * O Magazine * New York Times Book Review * Publishers Weekly * NPR * The Economist * Shelf Awareness * Library Journal * St. Louis Post-Dispatch * Slate
Finalist for the 2021 Andrew Carnegie Medal for Excellence in Fiction
A deeply personal work about identity and belonging in a nation coming apart at the seams, Homeland Elegies blends fact and fiction to tell an epic story of longing and dispossession in the world that 9/11 made. Part family drama, part social essay, part picaresque novel, at its heart it is the story of a father, a son, and the country they both call home.

Pulitzer Prize-winning author Ayad Akhtar forges a new narrative voice to capture a country in which debt has ruined countless lives and the gods of finance rule, where immigrants live in fear, and where the nation's unhealed wounds wreak havoc around the world. Akhtar attempts to make sense of it all through the lens of a story about one family, from a heartland town in America to palatial suites in Central Europe to guerrilla lookouts in the mountains of Afghanistan, and spares no one—least of all himself—in the process.

"Passionate, disturbing, unputdownable." —Salman Rushdie
Praise For Homeland Elegies: A Novel…
"An unflinchingly honest self-portrait by a brilliant Muslim-American writer, and, beyond that, an unsparing examination of both sides of that fraught hyphenated reality. Passionate, disturbing, unputdownable."—Salman Rushdie

"An urgent, intimate hybrid of memoir and fiction, Homeland Elegies thrusts us into the heart of a father-son relationship and, in the process-improbably-does nothing short of laying bare the broken heart of our American dream turned reality TV nightmare. The book's dissection of the deeply human desire to aspire and dream, and its illumination of the quest for success, brilliantly captures how we got to this exact moment in time and at what cost. Stunning."—A. M. Homes, author of This Book Will Save Your Life and Days of Awe

"At the core of this flashing, kinetic coil of a story -- part 1001 Nights, part Reality TV -- is a passionate, wrenching portrayal of Americans exiled into 'otherness'."—Jennifer Egan, author of Manhattan Beach and A Visit From the Goon Squad

"With Homeland Elegies, Ayad Akhtar has found the perfect hybrid form for his exuberant, insightful, and wickedly entertaining epic about Muslim immigrants and their American-born children. A deeply moving father-and-son story unfolds against tumultuous current events in a book that anyone wanting to know how we as a nation got where we are today -- and into what dark wood we might be heading tomorrow -- should read."—Sigrid Nunez, author of The Friend

"Homeland Elegies is the astonishing work of an absolutely brilliant writer. With exquisite prose and lacerating honesty, Ayad Akhtar reveals the intersections of art, finance, race, religion, academia, and empire, and in the process, shows us a troubled reflection of our country in the twenty-first century."—Phil Klay, author of Redeployment

"A triumph. Akhtar rages, he sings, he indicts, he falls in love, he sorrows, he dreams, he mourns, he transcribes!-and finally, he transmutes injustice into the sublimest art."—Joshua Ferris, author of The Dinner Party and Then We Came to the End

"Ayad Akhtar offers up his heart and life with an honesty that astonishes. Never have I experienced such a reading thrill. I put down this novel trembling at the courage it took to write it, and determined to be a better American for having read it."—Maria Semple, author of Where'd You Go, Bernadette

"Homeland Elegies is urgent, lacerating writing of the first order from one of our finest playwrights. A sensation of a book."—Suketu Mehta, author of This Land Is Our Land: An Immigrant's Manifesto and Maximum City: Bombay Lost and Found

"A beautifully rendered account of the struggle to belong in America today, Homeland Elegies takes you into the very heart of hyphenated identity. Erudite and vivid, its pages burst with vitality and intelligence."—Peter Godwin, author of When a Crocodile Eats the Sun and The Fear
Back Bay Books, 9780316496414, 368pp.
Publication Date: May 25, 2021
About the Author
Ayad Akhtar is a novelist and playwright. His work has been published and performed in over two dozen languages. He is the winner of the Pulitzer Prize for Drama, the Edith Wharton Citation of Merit for Fiction, and an Award in Literature from the American Academy of Arts and Letters.

Akhtar is the author of Homeland Elegies (Little, Brown & Co.), which The Washington Post called "a tour de force" and The New York Times called "a beautiful novel…that had echoes of The Great Gatsby and that circles, with pointed intellect, the possibilities and limitations of American life." His first novel, American Dervish (Little, Brown & Co.), was published in over 20 languages. As a playwright, he has written Junk (Lincoln Center, Broadway; Kennedy Prize for American Drama, Tony nomination); Disgraced (Lincoln Center, Broadway; Pulitzer Prize for Drama, Tony nomination); The Who & The What (Lincoln Center); and The Invisible Hand (NYTW; Obie Award, Outer Critics Circle John Gassner Award, Olivier, and Evening Standard nominations). 

Among other honors, Akhtar is the recipient of the Steinberg Playwrighting Award, the Nestroy Award, the Erwin Piscator Award, as well as fellowships from the American Academy in Rome, MacDowell, the Sundance Institute, and Yaddo, where he serves as a Board Director. Additionally, Ayad is a Board Trustee at New York Theatre Workshop, and PEN America, where he serves as President. In 2021, Akhtar was named the New York State Author, succeeding Colson Whitehead, by the New York State Writers Institute.
1. The narrator of Homeland Elegies is Ayad Akhtar, a playwright who shares the same name as the author. How did this affect your experience of reading the novel?
2. How does Akhtar's choice of part titles ("Overture," "Coda," etc.) bring additional meaning to the story? Are you familiar with these terms as they relate to musical works?
3. In the Overture, the narrator's professor describes America as "a place still defined by its plunder, where enrichment was paramount and civil order always an afterthought." Do you agree with this criticism? When the characters in the novel are focused on becoming rich, does this striving make them happy?
4. How would you describe the difference between Ayad's parents, in terms of their views on being in America? Is the narrator's own view a synthesis of these ideas? Or its own thing?
5. Many Americans can easily recall where they were when they first learned of the events of September 11, 2001. Can you? Does that day stand out to you in your memory as one marking the end of one era and the beginning of another?
6. Ayad tells a story about wearing a cross necklace in New York post-9/11 as an attempt to assimilate. Asha has a strong reaction to this story – What was your own reaction?
7. The narrator wonders if what his father sees in President Trump is "a vision of himself impossibly enhanced, improbably enlarged, released from the pull of debt or truth or history." Do you think this assessment accurately describes why so many Americans turned to the unlikely candidate in 2016?
8. Akhtar opens and closes the novel in the same setting: the college campus. Why do you think he did this?
9. In the novel, Ayad's father returns to Pakistan. Ayad says the words, "America is my home." An elegy is a song or poem for the dead. Which "homelands" in the novel are the characters mourning?