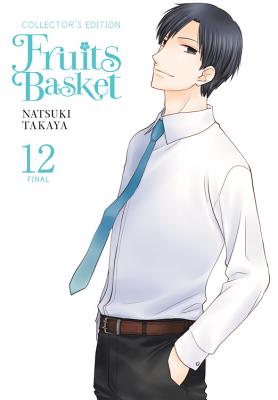 Fruits Basket Collector's Edition, Vol. 12 (Paperback)
Yen Press, 9780316501767, 344pp.
Publication Date: April 18, 2017
Other Editions of This Title:
Paperback (6/28/2016)
Paperback (7/26/2016)
Paperback (10/25/2016)
Paperback (8/30/2016)
Paperback (3/21/2017)
Paperback (2/21/2017)
Paperback (9/27/2016)
Paperback (1/24/2017)
* Individual store prices may vary.
Description
Their curse might be broken, but big questions still lie ahead for the Sohma family. Now that Kyo is free to dream of his future, what will he make of it? Does growing up mean growing apart, or will his bond with Tohru only strengthen with time? Perhaps their first date will decide! And at long last, the meaning of Kyoko's ominous words "I'll never forgive you..." becomes clear. Fans of the series won't want to miss this thrilling conclusion!
In addition to the new translation and color illustrations this volume also contains over 150 pages of bonus material, including a never before published interview with Natsuki Takaya-sensei, character profiles, a timeline of the series, and much, MUCH more!!!
About the Author
Natsuki Takaya burst onto the manga scene in North America with the publication of Fruits Basket which became an immediate sensation. Her other works include Twinkle Stars and Liselotte & Witch's Forest.