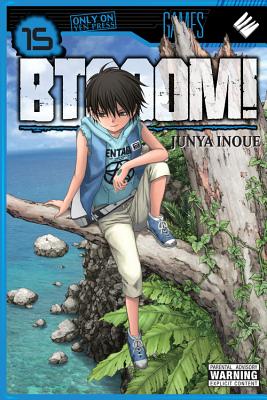 BTOOOM!, Vol. 15 (Paperback)
Yen Press, 9780316502818, 192pp.
Publication Date: November 22, 2016
* Individual store prices may vary.
Description
The curtain closes on the death match in the Sanctuary, and the climax approaches! Outside the game, Ryouta's stepfather joins forces with a hacking wizard, and they concoct a plan to take down the Themis Corporation. Meanwhile, Oda is separated from Himiko and intercepts Tougou's team single-handedly, getting his hands on an unthinkable "commodity." The battle between the two revs up in intensity, but how will its result affect the game...? In the midst of it all, a sudden announcement sounds out to all the players!! Takanohashi's unexpected news drastically shifts the balance of the game, and the island becomes a seething mess of chaos and discord!!
About the Author
Junya Inoue is the manga artist behind a number of horror series for young men, including survival drama "BTOOOM!" and horror mysteries "Otogi Matsuri" and "Youkai Hunter: Yami no Kyakujin."