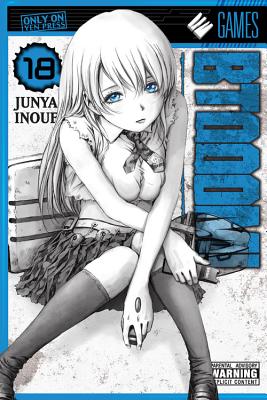 Btooom!, Volume 18 (Paperback)
Yen Press, 9780316502870, 192pp.
Publication Date: August 22, 2017
Description
A new menace attacks the players... Even as Oda severs his ties to the past and splits up from him, Okita stands his ground. However, an unexpected ending awaits them both. The stage once again returns to the final day of the game, and a new battle breaks out The surviving players are few, a new weapon is deposited along with its operator, and a new item may be acquired upon the destruction of the new weapon...On the island, fate and fighting intersect. And there's a new development off the island as well One more battle enters its next stage...thanks to the actions of a single, precious sacrifice...
About the Author
Junya Inoue is the manga artist behind a number of horror series for young men, including survival drama "BTOOOM!" and horror mysteries "Otogi Matsuri" and "Youkai Hunter: Yami no Kyakujin."
Advertisement