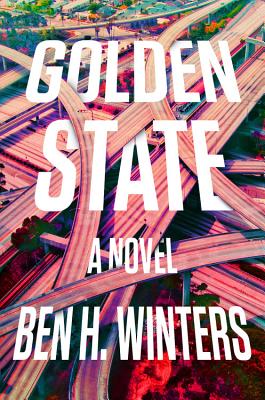 Golden State
Hardcover

* Individual store prices may vary.
Other Editions of This Title:
Digital Audiobook (1/21/2019)
Paperback (1/14/2020)
CD-Audio (2/5/2019)
Compact Disc (1/22/2019)
January 2019 Indie Next List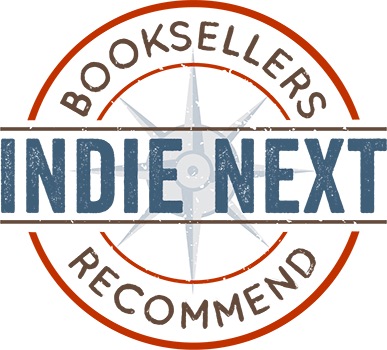 "
Golden State
is a gripping and brainy page-turner. Winters asks his readers to imagine California as a sovereign (and surveillance) state in which intentionally lying is the greatest federal offense. The 'Byzantine business of reality maintenance' is carried out by a team of federal agents, including our hero, Laszlo Ratesic.
Golden State
is a mystery in both form and content. In addition to the seemingly simple incident Laszlo investigates at the start of the novel, there's the bigger question of what a novel really is, or means, or can do in the 'good, golden, safe' world its readers are transported to. Winters is especially good at keeping his readers off-balance. Not even his biggest fans will see some of the twists and turns he's built into this, his best book yet."
— John Francisconi, Bank Square Books, Mystic, CT
View the List
Description
From award-winning, New York Times bestselling novelist Ben H. Winters comes a mind-bending novel set in a world governed by absolute truth, where lies are as dangerous as murder.
In a strange alternate society that values law and truth above all else, Laszlo Ratesic is a nineteen-year veteran of the Speculative Service. He lives in the Golden State, a nation standing where California once did, a place where like-minded Americans retreated after the erosion of truth and the spread of lies made public life and governance impossible.
In the Golden State, knowingly contradicting the truth is the greatest crime -- and stopping those crimes is Laz's job. In its service, he is one of the few individuals permitted to harbor untruths, to "speculate" on what might have happened.
But the Golden State is less of a paradise than its name might suggest. To monitor, verify, and enforce the truth requires a veritable panopticon of surveillance and recording. And when those in control of the facts twist them for nefarious means, the Speculators are the only ones with the power to fight back.
Praise For Golden State…
"At a time in the real world when everybody seems to own their version of the truth and phrases like "alternative facts" are used to cover falsehoods, Golden State is, no lie, a fascinating examination that takes fidelity and correctness down a freaky Orwellian path."—USA Today

"Winters has a knack
for creating appealing detective fictions that skew reality in
thought-provoking ways, producing a hybrid of the familiar and the uncanny. . .
. As you read, you feel your perception of the world slipping and warping. Winters brilliantly imagines the quotidian
manifestations of a truth-obsessed culture."—Washington Post

"Once again, Ben H. Winters creates a world cleverly skewed a few crucial degrees from our own. . . . Winters is well aware of the tropes of dystopian noir, and it is fun to watch him mix and match them to good effect. . . . The detective plot works well, but it is in its questioning of the nature of truth and falsehood that the novel excels. . . . Smart, intricate and propulsive, Golden State is proof that Winters deserves our continued attention as one of crime fiction's most inventive practitioners."—San Francisco Chronicle

"Mr. Winters has won major awards in both the mystery and speculative-fiction genres. The brain-teasing Golden State exists in a space where those two forms coexist. As a consequence, a sympathetic reader's imaginings may persist long after the book's puzzles have been solved."—Wall Street Journal

"Nothing speaks to the power of a weapon like it inspiring a work of speculative fiction, and Ben H. Winter's Golden State is the dystopian take on the new tool of war du jour: lies."—Paste Magazine, 'One of the Best Books of January'

"In Golden State, Winters has fashioned a wry commentary on our current era of fake news."—The Guardian [UK]

"An entertaining new
take on the venerable genre-blending of noir and science fiction."—The Los Angeles Review of Books

"Like any good dystopian yarn,Golden State shows . . . how any organization or government can warp good intentions into truly harmful ones."—The Verge

"An entertaining, unpredictable read."—Financial Times

"A perfectly poised ontological-thriller-comedy-dystopian-allegorical-page-turner, yet with tenderly real characters in its chewy center, this turned out to be just the thing I was looking for."—Jonathan Lethem

"Not many writers would take on Orwell, Ray Bradbury, the nature of truth, and the current administration all at a blow. Big shoes to fill--and they fit Ben H. Winters just fine. Golden State grabs notions of disinformation and literalism and brilliantly turns them on their head to see what falls from their pockets."—James Sallis, author of Drive

"Golden State is a prescient, devastating commentary on humanity's disintegrating attachment to reality and truth, expertly told through the prism of a police-procedural, dystopian nightmare. Winters has written a 1984 for the 21st century. Not just a thrilling book, but an important one."—Blake Crouch, author of Dark Matter

"'Golden State' is science fiction at its finest, a propulsive narrative filled with complex ideas that are expressed by engaging characters who occupy a rich and detailed world."—The Maine Edge

"an ambitious and frighteningly timely novel."—The Nerd Daily

"Golden State is a gripping and brainy page-turner. . . . Winters is especially good at keeping his readers off-balance. Not even his biggest fans will see some of the twists and turns he's built into this, his best book yet."—Library Journal, starred review

"Thought-provoking,
genre-bending . . . Winters seems to have a real affection for unusually
compelling premises. Another fine novel from a writer whose imagination knows
no bounds."—Booklist

"A skillful and
swift-moving concoction . . . For those who like their dystopias with a dash of
humor. No lie."—Kirkus

"Winters is an expert
at combining social commentary with gripping mystery plots, and the novel never
slows down enough to be accused of didacticism. With rich characters, frequent
twists and tense set pieces, Winters always nails the hardboiled basics."—Shelf Awareness, starred reviews

"This near-future thriller by Edgar winner Winters is likely to provoke discussion."—Publishers Weekly

"Another fine novel from a writer whose imagination knows no
bounds."—Booklist
Mulholland Books, 9780316505413, 336pp.
Publication Date: January 22, 2019
About the Author
Ben H. Winters is the New York Times bestselling author of Underground Airlines and the Last Policeman trilogy. The second novel in the trilogy, Countdown City, was an NPR Best Book of 2013 and the winner of the Philip K. Dick award. The Last Policeman was the recipient of the 2012 Edgar Award and was also named one of the Best Books of 2012 by Amazon.com and Slate. Ben lives with his family in Los Angeles, CA.
Coverage from NPR
or
Not Currently Available for Direct Purchase