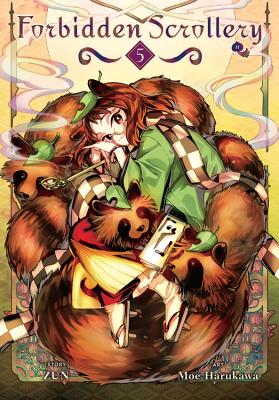 Forbidden Scrollery, Vol. 5 (Paperback)
Yen Press, 9780316511957, 176pp.
Publication Date: November 13, 2018
* Individual store prices may vary.
Description
Suzunaan is making a killing from humans and demons alike, and Kosuzu is there as always to watch over the shop and secure some sales. But her insatiable curiosity about the unknown draws her ever closer to the bizarre rumors spreading throughout Gensokyo-and she's not the only one getting involved! Reimu, Marisa, and the other regulars are familiar faces, but where are all these never-before-seen characters coming from?!
About the Author
ZUN is the creator of the Touhou Project series and wrote the Forbidden Scrollery manga.

Moe Harukawa is the illustrator of the Forbidden Scrollery manga.