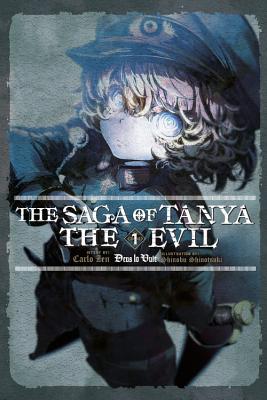 The Saga of Tanya the Evil, Vol. 1 (Light Novel) (Paperback)
Yen on, 9780316512442, 344pp.
Publication Date: December 19, 2017
Description

At the very edge of the front lines stands a young girl. She has golden hair, blue eyes, and pale, almost translucent skin. This girl soars through the skies, mercilessly cutting down her enemies. She barks crisp orders with the unmistakable voice of a child. Her name is Tanya Degruechaff.
But her true identity is that of a 40 year old Japanese elite salaryman who was forced by god to be reborn in the vessel of a little girl who must live in a tumultuous world racked by war. Concerned with being ultra-efficient and desiring self-promotion above all else, Degurechaff will join the ranks of the Imperial Army's Military Mages and become one of the most feared existences in this new world...

About the Author
Carlo Zen is the author of The Saga of Tanya the Evil.
Advertisement