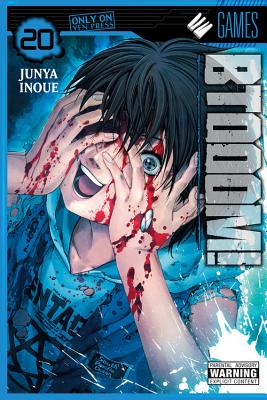 Btooom!, Vol. 20 (Paperback)
Yen Press, 9780316520584, 192pp.
Publication Date: February 27, 2018
Description
A hero's last stand...
Years ago, Tougou lost the entire team under his command in the line of duty. Carrying the weight of their souls on his back, he's tried to make it through the Game with honor while protecting those most vulnerable. Now, back up against the wall, he'll risk it all for a chance at redemption. Only one man is walking away from this battle to the death...
About the Author
Junya Inoue is the manga artist behind a number of horror series for young men, including survival drama "BTOOOM!" and horror mysteries "Otogi Matsuri" and "Youkai Hunter: Yami no Kyakujin."
Advertisement