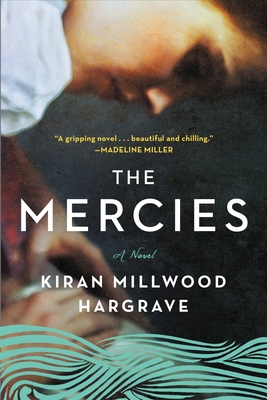 The Mercies
Paperback

* Individual store prices may vary.
Other Editions of This Title:
Hardcover (2/11/2020)
Compact Disc (2/11/2020)
February 2020 Indie Next List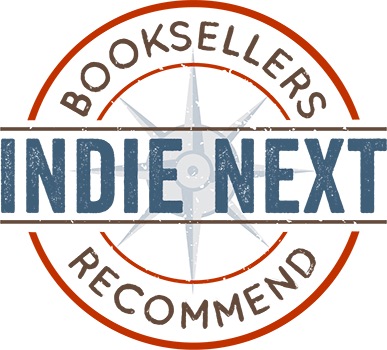 "A chilling and captivating book taking place in a Norwegian village in the 1670s,
The Mercies
is a story of resilience. It follows Maren, who watched as all the village men died in a storm and has had to find a way to survive those losses, and Ursa, the daughter of a merchant who was married off to a witch hunter before being brought north. When their paths cross, both women's lives are changed forever. This beautifully written story left me chilled. It is not often that I have to put down a book, but there were several times I had to walk away from this one to just sit and think about it. A must-read!"
— Katherine Nazzaro, Trident Booksellers & Cafe, Boston, MA
View the List
Description
The women in an Arctic village must survive a sinister threat after all the men are wiped out by a catastrophic storm in this "gripping novel inspired by a real-life witch hunt. . . . Beautiful and chilling" (Madeline Miller, bestselling author of Circe).

When the women take over, is it sorcery or power?
 
Finnmark, Norway, 1617. Twenty-year-old Maren Magnusdatter stands on the craggy coast, watching the skies break into a sudden and reckless storm. All forty of the village's men were at sea, including Maren's father and brother, and all forty are drowned in the otherworldly disaster.  
 
For the women left behind, survival means defying the strict rules of the island. They fish, hunt, and butcher reindeer—which they never did while the men were alive. But the foundation of this new feminine frontier begins to crack with the arrival of Absalom Cornet, a man sent from Scotland to root out alleged witchcraft. Cornet brings with him the threat of danger—and a pretty, young Norwegian wife named Ursa.

As Maren and Ursa are drawn to one another in ways that surprise them both, the island begins to close in on them, with Absalom's iron rule threatening Vardø's very existence.   

"The Mercies has a pull as sure as the tide. It totally swept me away to Vardø, where grief struck islanders stand tall in the shadow of religious persecution and witch burnings. It's a beautifully intimate story of friendship, love and hope. A haunting ode to self-reliant and quietly defiant women." (Douglas Stuart, Booker Prize winning author of Shuggie Bain)
Praise For The Mercies…
"The Mercies has a pull as sure as the tide. It totally swept me away to Vardø, where grief struck islanders stand tall in the shadow of religious persecution and witch burnings. It's a beautifully intimate story of friendship, love and hope. A haunting ode to self-reliant and quietly defiant women."—Douglas Stuart, author of Shuggie Bain

"Hargrave spares the reader no gory details, whether of birth, miscarriage or the scent of a body burning at the stake. The Mercies is among the best novels I've read in years. In addition to its beautiful writing, its subject matter is both enduring and timely. . . . Four hundred years after the events The Mercies portrays, we need stories . . . to remind us of the dangers of being swept up in a maelstrom of demagogy. For such a novel to center on a cast of powerful women characters seems as appropriate to its historical context as it is to our time."—Emily Barton, New York Times Book Review

"Writing a feminist historical novel always involves a delicate tightrope walk between modern ideas and cultural reality. The Mercies succeeds in that walk, and on finishing you may find that you've been holding your breath in hopes that Maren will survive."—Washington Post

"Elegant and chilling . . . an absorbing account of women finding power and grace and love even under the most harrowing circumstances."—USA Today

"The Mercies smolders more intensely than a pyre, whirling history's ashes defiantly into the wind."—NPR.org

"Spun from real-life events, this lyrical novel charts the aftermath of a fatal storm in a 17th century Norwegian fishing village: a town almost exclusively composed of women and girls, and the violent witch-burning newcomer hell-bent on their conversion."—Vanity Fair

"This chilling tale of religious persecution is served up with a feminist bite . . . . In clean, gripping sentences the author is wonderfully tuned to the ways and gestures of a seemingly taciturn people."—Kirkus Reviews

"The Mercies took my breath away. A beautifully rendered portrait of a community, a landscape, and a relationship. I read it with equal parts hope and dread. Kiran has masterfully built up an incredible claustrophobic atmosphere, shot through with delicate intimacy."—Tracy Chevalier, New York Times bestselling author of Girl With a Pearl Earring

"I loved The Mercies. It opened up a completely new chapter of history to me, and I loved the way it told its story in such beautiful language. I won't forget this story of these women in a Norway I knew little about. A searing historical novel."—Naomi Wood, author of The Hiding Game and Mrs. Hemingway

"Every once in a while, a modern day parable, perfectly told, reflects all that could happen in a world gone mad. Kiran Millwood Hargrave has written a novel for our times with artistry and skill."—Adriana Trigiani New York Times bestselling author of Tony's Wife and Kiss Carlo

"Kiran Millwood Hargrave's wonderful The Mercies is a mesmerizing, heart-wrenching novel which had me desperate for the women of Vardo to win through. A perfect book club choice."—AJ Pearce, author of Dear Mrs. Bird

"A book not only for our times but for any time in which people have loved and raged and wondered if there was more. Millwood Hargrave is a whirlwind, storm-building talent."—Daisy Johnson, author of Everything Under

"With her characteristic tenderness and prose that tides between the carnal and the sublime, Kiran Millwood Hargrave illuminates one of the darkest chapters of our history. In The Mercies, she sweeps us to a place that dazzles and reeks and chills to the bone, where the hearts of women roar louder than storms. She is an outstanding talent, and wherever her imagination sails next, I will follow."—Samantha Shannon, author of The Bone Season

"The Mercies is storytelling at its most masterful. This is an exquisite tale of sisterhood, of love, of courage and of what happens when communities turn on each other. It is everything I could have desired in a book: beguiling plotting, stunning prose, and a profound understanding of human nature. I have nothing short of awe for Kiran Millwood Hargrave and all she has accomplished here. I raged, I laughed, I cried. I urge you to read this novel."

—Elizabeth Macneal, author of The Doll Factory

"This one has all the most delicious ingredients -- witches, the Arctic, and the disappearance of men. The Mercies is based on the true events of the 1621 witch trials in Vardø, Finland, which followed a storm that killed all the local men. Millwood Hargrave's story turns on an unlikely female friendship forged in the icy climate of a witch trial."—Glamour

"The Mercies is both harrowing and beautiful. Through mesmerizing prose, Kiran Millwood Hargrave depicts the brutality of life for women on an isolated island in 1620 Norway during the witch trials. Yet amidst this horror and within the punishing landscape, she creates a set of brilliant characters and a moving love story full of tenderness and hope. This is a book to be savored and read time and again."—Jenny Quintana, author of The Missing Girl

"Dark, dramatic . . . This is a potent novel."—Publishers Weekly

"The Mercies is an exceptional work of historical fiction with a dramatic setting and perceptive insight into the rippling effects of extremism, as seen through the eyes of a carefully crafted cast of characters."—Bookpage

"Hargrave's expressive prose easily conveys the unforgiving landscape of mud, ice, wind, and salt . . . A moving tale of women given no choice but independence who are then persecuted for the 'choice' they have made."
—Booklist

"The Mercies is a beautifully written, disturbing and stressful read."—Tor.com

"This is a powerful story that gathers ever more momentum as it moves towards its conclusion."—The Sunday Times (UK)

"Historical fiction fans looking for a Handmaid's Tale-style twist will love this novel... A story of danger, love and power -- with Big Offred Energy."—Cosmopolitan (UK)

"Passionate, stirring and conveying a terrifying atmosphere of claustrophobic oppression, Hargrave's gripping tale of courageous women facing overwhelming odds is helped along no end by the vividness of her bleak island location and her depiction of the dynamics of a God-fearing fishing village as opposing factions struggle for control."—The Herald (UK)

"Hargrave paces her story well and unfolds the plot perfectly, keeping the action moving. She writes in readable, beautiful prose with striking metaphors."—Winnipeg Free Press
Back Bay Books, 9780316529235, 352pp.
Publication Date: February 23, 2021
About the Author
Kiran Millwood Hargrave is a British author, poet, and playwright. Her debut book, The Girl of Ink & Stars, won the Waterstones Children's Book Prize, and British Children's Book of the Year. Her second book, The Island at the End of Everything, received starred reviews from Kirkus, Booklist, and VOYA. She holds degrees from both Oxford and Cambridge Universities, and lives by the river in Oxford. The Mercies is her debut novel for adults.