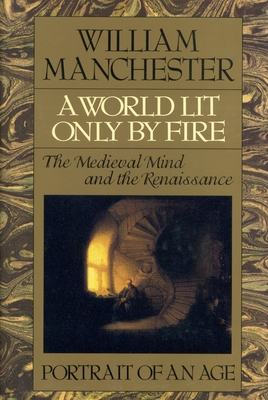 A World Lit Only by Fire: The Medieval Mind and the Renaissance - Portrait of an Age (Hardcover)
The Medieval Mind and the Renaissance - Portrait of an Age
Little Brown and Company, 9780316545310, 320pp.
Publication Date: April 1, 1992
Description
William Manchester's A World Lit Only by Fire is the preeminent popular history of civilization's rebirth after the Dark Ages.
About the Author
William Manchester was a hugely successful popular historian and biographer whose books include The Last Lion, Volumes 1 and 2, Goodbye Darkness, A World Lit Only by Fire, The Glory and the Dream, The Arms of Krupp, American Caesar, The Death of the President, and assorted works of journalism.
Advertisement