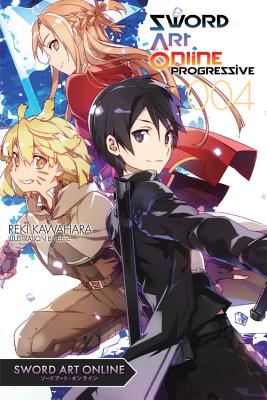 Sword Art Online Progressive 4 (light novel) (Paperback)
Yen On, 9780316545426, 272pp.
Publication Date: October 25, 2016
Other Editions of This Title:
Paperback (7/9/2019)
Paperback (9/22/2015)
Paperback (12/11/2018)
Paperback (1/20/2015)
Paperback (3/24/2015)
Paperback (3/21/2017)
Paperback (6/30/2015)
Paperback (3/22/2016)
* Individual store prices may vary.
Description
It's been just two months since they were trapped in the game of death that is Sword Art Online, and Kirito and Asuna continue their struggle at the vanguard of progress through the game. The fifth floor of Aincrad is a mazelike ruin, and the two dare to take pleasure in raiding it for the treasure it contains. Upon returning to the fourth floor, it's time to do some questing on behalf of the Elf Lord Yofilis--but here begins Asuna's discontent, for in doing so they will have to face her least favorite monster ever...
About the Author
Reki Kawahara is an award winning author best known for his light novel series, Sword Art Online and Accel World.