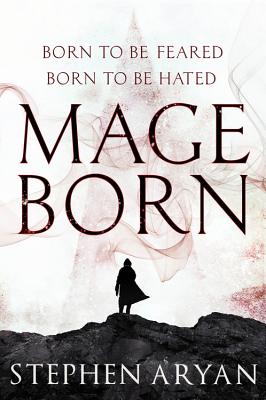 Mageborn (Age of Dread #1) (Paperback)
Orbit, 9780316554787, 432pp.
Publication Date: October 3, 2017
Description
Fear of magic is intensifying across the west. Morgan, a former Guardian of the Peace, believes the eradication of magic will lead to stability and lasting world peace. He will do anything to achieve his goal, even if it means murdering every child born with magical ability. The Red Tower is their last hope. Sheltered from a world that fears them, the students there are taught to control their wild and powerful gifts. But unrest is stirring both outside the walls of the Red Tower and within.
The Age of DreadMageborn
For more from Stephen Aryan, check out:
Age of DarknessBattlemageBloodmageChaosmage
About the Author
Stephen Aryan was born in 1977 and was raised by the sea in northeast England. A keen podcaster, lapsed gamer and budding archer, when not extolling the virtues of Babylon 5, he can be found drinking real ale and reading comics.He lives in a village in Yorkshire with his partner and two cats.
Advertisement