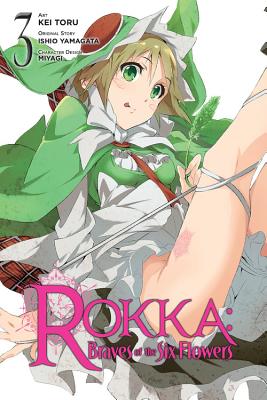 Rokka: Braves of the Six Flowers, Volume 3 (Paperback)
Braves of the Six Flowers, Volume 3
Yen Press, 9780316556262, 160pp.
Publication Date: August 22, 2017
Description
The search of the traitor continues. Adlet's won over Hans, but this is no time to rest on his laurels--next up is Chamo, the Saint of Swamps Despite her cute looks, this little girl is said to be the most powerful warrior alive, and things take a turn for the worse when she refuses to listen to reason. The Braves of the Six Flowers need to find the traitor quick before this turns into a bloodbath.
About the Author
Ishio Yamagata is the author of the incredibly popular light novel series Rokka: Braves of the Six Flowers. Kei Toru is the artist of the manga adaptation of Rokka: Braves of the Six Flowers and Akame ga KILL! Zero, the prequel to the New York Times bestselling series Akame ga KILL!
Advertisement