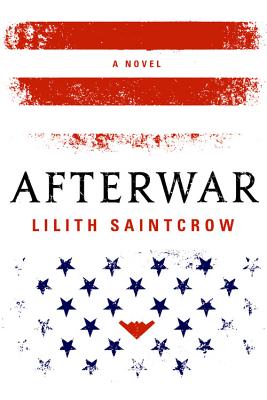 Afterwar (Paperback)
Orbit, 9780316558242, 416pp.
Publication Date: May 8, 2018
* Individual store prices may vary.
Description
America has been devastated by a second civil war.
The people have spent years divided, fighting their fellow patriots. Now, as the regime crumbles and the bloody conflict draws to a close, the work of rebuilding begins.
One lonely crew, bonded under fire in the darkest days of battle, must complete one last mission: to secure a war criminal whose secrets could destroy the fragile peace that has just begun to form.
Bestselling author Lilith Saintcrow presents a timely and all-too-realistic glimpse of a future that we hope never comes to pass.

For more from Lilith Saintcrow, check out:
Cormorant RunBlood Call
Bannon and ClareThe Iron Wyrm AffairThe Red Plague AffairThe Ripper AffairThe Damnation Affair (e-only)
Dante Valentine NovelsWorking for the DevilDead Man RisingDevil's Right HandSaint City SinnersTo Hell and Back
Dante Valentine (omnibus)
Jill Kismet NovelsNight ShiftHunter's PrayerRedemption AlleyFlesh CircusHeaven's SpiteAngel Town
Jill Kismet (omnibus)
A Romance of Arquitaine NovelsThe Hedgewitch QueenThe Bandit King
Gallow and RaggedTrailer Park FaeRoadside MagicWasteland King
About the Author
Lilith Saintcrow was born in New Mexico, bounced around the world as an Air Force brat, and fell in love with writing when she was ten years old. She currently lives in Vancouver, WA.