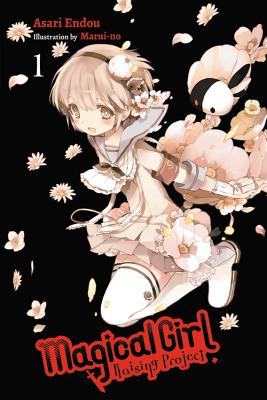 Magical Girl Raising Project, Volume 1 (Paperback)
Yen on, 9780316558570, 208pp.
Publication Date: June 20, 2017
Description
Sugar and spice--but not playing nice The hit smartphone game Magical Girl Raising Project is not only free, but one in tens of thousands of players will win real-life powers. In N City, sixteen of these lucky girls help the city's citizens--until upper management announces that each week, the least productive magical girl will lose her gifts. But this is no ordinary contest, and as the rules become increasingly sadistic, the competition to keep their powers becomes a vicious battle for the girls' very lives...

About the Author
Marui-no is the illustrator of Magical Girl Raising Project. Asari Endou is the author of the Magical Girl Raising Project light novel series.
Advertisement