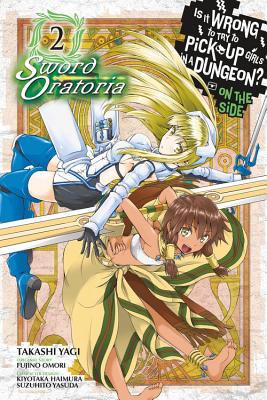 Is It Wrong to Try to Pick Up Girls in a Dungeon? on the Side: Sword Oratoria, Vol. 2 (Manga) (Paperback)
Sword Oratoria, Vol. 2 (Manga)
Yen Press, 9780316558648, 208pp.
Publication Date: January 23, 2018
Description
The peerless Sword Princess can't seem to forget the sight of a young boy running away from her. Watching his receding back brings up memories from her own past and she begins to question her sole ideal of devoting everything to become stronger. For the first time ever, is Aiz is a bit troubled by her heart like any normal young girl.
About the Author
Fujino Omori is the author of the hilarious fantasy light novel series, Is it Wrong to Try to Pick Up Girls in a Dungeon?
Advertisement