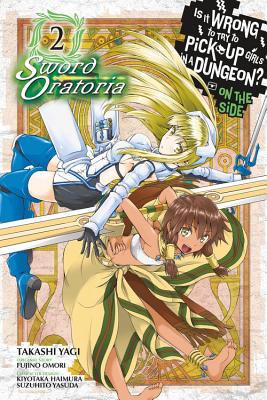 Is It Wrong to Try to Pick Up Girls in a Dungeon? On the Side (Paperback)
Sword Oratoria, Vol. 2 (manga) (Is It Wrong to Try to Pick Up Girls in a Dungeon? On the Side: Sword Oratoria (manga) #2)
Yen Press, 9780316558648, 208pp.
Publication Date: January 30, 2018
* Individual store prices may vary.
Description
After returning from an arduous but successful expedition deep into the Dungeon, Loki Familia gets a rare chance to rest their weary bones. Ainz is troubled about a certain rabbit-like boy, but that won't stop Lefiya and the others from dragging her along on an all-girls shopping trip! What's more, the Monsterphilia is fast approaching, promising a day filled with exciting attractions and events. But the gods and mortals of Orario may get more entertainment than they bargained for when all Dungeon breaks loose!
About the Author
Fujino Omori is the author of the hilarious fantasy light novel series, Is it Wrong to Try to Pick Up Girls in a Dungeon?