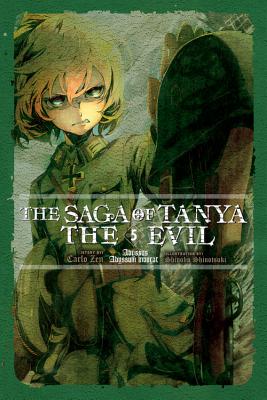 The Saga of Tanya the Evil, Vol. 5 (light novel) (Paperback)
Abyssus Abyssum Invocat
Yen On, 9780316560696, 336pp.
Publication Date: March 26, 2019
Other Editions of This Title:
Paperback (12/19/2017)
Paperback (1/21/2020)
Paperback (3/27/2018)
Paperback (10/29/2019)
Paperback (11/27/2018)
Paperback (7/31/2018)
* Individual store prices may vary.
Description
Barely two months remain until winter, and opinion is split over whether the Empire should launch a full-scale offensive or rest until spring. Time is running out, and the General Staff can't make up their minds. While everyone else is frozen with inaction, the Salamander Kampfgruppe under Tanya's command is singled out for a mission that will ultimately decide the army's course. As they face attacks from a seemingly relentless enemy that leave them without even time to sleep, will Tanya's troops be able to hold out?
About the Author
Carlo Zen is the author of The Saga of Tanya the Evil.