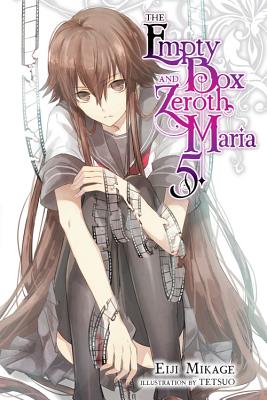 The Empty Box and Zeroth Maria, Vol. 5 (light novel) (Paperback)
Yen On, 9780316561174, 176pp.
Publication Date: February 19, 2019
Other Editions of This Title:
Paperback (11/5/2019)
Paperback (6/18/2019)
Paperback (10/30/2018)
Paperback (7/3/2018)
Paperback (10/31/2017)
Paperback (2/27/2018)
* Individual store prices may vary.
Description
Can a single wish destroy a Box?
Daiya has a goal, and he will stop at nothing to accomplish it-including wielding the Box Crime, Punishment, and the Shadow of Crime, whose power allows him to control others by using their own sins against them. To stop him, Kazuki traps him within the Silver Screen of Broken Wishes, a Box designed solely for putting the brakes on Daiya's dangerous plan. But Daiya won't give up on his wish without a fight, and the consequences for Kazuki could be disastrous...
About the Author
Eiji Mikage is the author of The Empty Box and the Zeroth Maria.