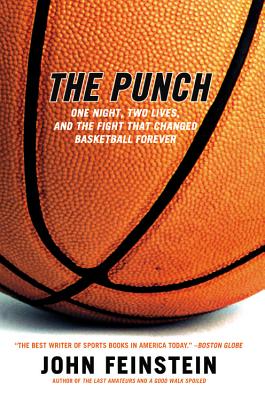 The Punch (Paperback)
One Night, Two Lives, and the Fight That Changed Basketball Forever
Back Bay Books, 9780316735636, 400pp.
Publication Date: November 4, 2003
* Individual store prices may vary.
Description
When an on-court fight broke out between the Houston Rockets and the LA Lakers just before Christmas 1977, Rudy Tomjanovitch raced to break it up. He was met by Kermit Washington's fist. This is the story of how one punch changed two lives, the NBA and how we think about basketball, forever.
About the Author
John Feinstein is the author of many widely acclaimed and bestselling books on sports, including One on One, Moment of Glory, Are You Kidding Me?, Living on the Black, Tales from Q School, Last Dance, Next Man Up, Let Me Tell You a Story (with Red Auerbach), Caddy for Life, Open, The Punch, The Last Amateurs, The Majors, A Good Walk Spoiled, A Civil War, A Season on the Brink, Play Ball, and Hard Courts. He is also the author of five sports mystery novels for young readers. He writes for the Washington Post, Washingtonpost.com, and Golf Digest, and is a regular commentator on The Golf Channel.