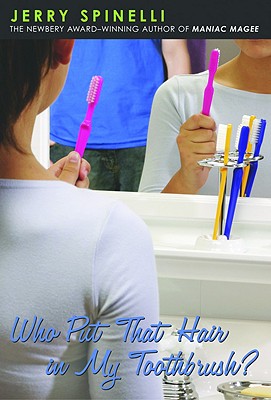 Who Put That Hair in My Toothbrush? (Paperback)
Little, Brown Books for Young Readers, 9780316806879, 220pp.
Publication Date: April 1, 2000
Description
Who Put That Hair in My Toothbrush? Sibling rivalry at its finest! Whether it's on the hockey ice, at school, or at home, Greg and Megin just can't seem to get along. She calls him Grosso, he calls her Megamouth. They battle with donuts, cockroaches, and hair. Will it take a tragedy for them to realize how much they actually care for each other?
About the Author
Jerry Spinelli is the author of over fifteen immensely popular books for young readers, including Eggs, Stargirl, Space Station Seventh Grade, Newbery Honor winner Wringer, and Maniac Magee, winner of more than fifteen state children's book awards in addition to the Newbery Medal. He lives in Pennsylvania with his wife, Eileen. His website is www.jerryspinelli.com.
Advertisement