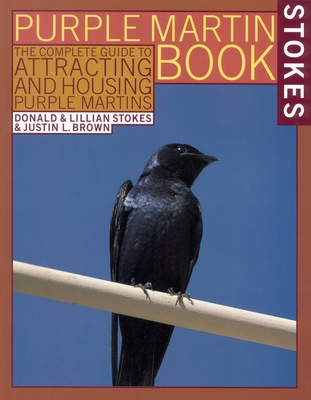 The Stokes Purple Martin Book (Paperback)
The Complete Guide to Attracting and Housing Purple Martins
Little, Brown and Company, 9780316817028, 96pp.
Publication Date: April 1, 1997
* Individual store prices may vary.
Description
Become the perfect Purple Martin landlord with this comprehensive and beautifully illustrated guide from America's foremost authorities on birds and nature.
Did you know that Purple Martins are almost completely dependent on humans for their housing? Maintaining colonies of these beloved backyard birds -- a tradition that began with the Native American tribes of the Southeast -- is today more popular than ever. In the Stokes Purple Martin Book, you'll find all the information you need to attract, house, and care for a colony of Purple Martins in your own yard.
The book includes:
The secrets of attracting Purple Martins -- from buying or building the right birdhouse to selecting the ideal site for the house on your property
When you can expect Purple Martins to arrive in your region
How to monitor houses and control predators
Fascinating facts about the breeding and nesting behaviors of Purple Martins
Range maps and more than 100 stunning full-color photographs
About the Author
Donald and Lilian Stokes are widely recognized as America's foremost authorities on birds and nature. They are the hosts of the PBS series BirdWatch with Don and Lilian Stokes. Their books include the bestselling Stokes Field Guide to Birds (Eastern and Western editions).