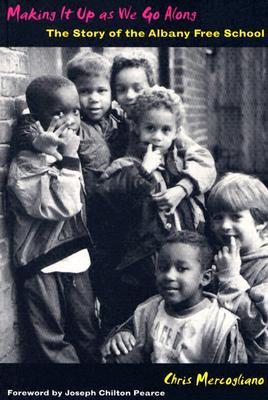 Making It Up as We Go Along (Paperback)
The Story of the Albany Free School
Heinemann Educational Books, 9780325000435, 136pp.
Publication Date: April 27, 1998
* Individual store prices may vary.
Description
Making It Up as We Go Along is the story of the Albany Free School, a school based on real freedom, real community, real democratic principles, and real affection between teachers and students. There, for over twenty-five years Chris Mercogliano has taught a never-ending variety of children-kids of all ages from every race and social class, from those with developmental and behavioral problems to the so-called "gifted." Thanks to this ongoing experiment in education, one of the longest running of its kind in America, Mercogliano has come to understand how children learn and above all, how important autonomy and authenticity are to the learning process.
There is no preset methodology to describe because Mercogliano and his students make it up as they go along. What the author does do is render into words some of the possibilities that abound when teachers and students learn together in an atmosphere of freedom, personal responsibility, and mutual respect. His book debunks many of the misconceptions about teaching and learning, including the belief that education requires a lot of money, sophisticated technology, and extensive specialized teacher training.
Mercogliano wrote this book with three broad goals in mind: to provide an in-depth history of the Free School, including a brief analysis of its place in the broader scheme of things; to describe the school in a way that is meaningful to both those who have some point of reference to the various alternatives to conventional schooling and those who do not; and to address certain fundamental subjects that are too often neglected in our national thinking about children: aggression, sexuality, race/class, and spirituality. In the process, he proves that teachers can help all students pursue their genius and their dreams through the union of self-direction, excitement, joy, and emotional honesty.
or
Not Currently Available for Direct Purchase