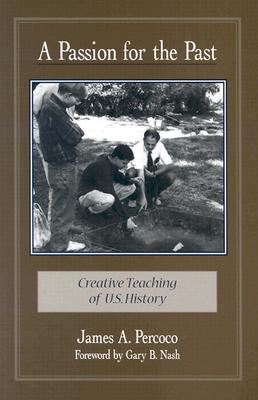 A Passion for the Past
Creative Teaching of U.S. History
Paperback

* Individual store prices may vary.
Description
James Percoco challenges you to venture beyond your history textbook and provide students with opportunities to experience history firsthand. He demonstrates how, using applied history, you can bring to life the people, places, and events of our nation's history, inspiring in your students a passion for the past.
Join Percoco and his students as they embark on what he calls academic adventures. Taking advantage of the many resources in their surrounding community and beyond, Percoco's students travel to historic sites and exhibits, examine archives and other primary source documents, analyze movies and documentaries, conduct interviews, create sculptures, and much more. Throughout the book, Percoco lists numerous sources for historical information and documents, as well as practical suggestions for cultivating contacts and managing logistics.
As a result of the tangible experiences applied history offers, students come to appreciate the relevance of the past to their present and their future. As they work to make sense of the past, they will learn to question their assumptions, to think critically, and ultimately to develop their own personal yet valid understanding of our nation's history.
Heinemann Educational Books, 9780325000619, 149pp.
Publication Date: November 6, 1998
About the Author
James Percoco teaches United States and applied history at West Springfield High School in Springfield, Virginia. The recipient of numerous education awards, Percoco was named Outstanding Social Studies Teacher of the Year at the 1993 Walt Disney Company American Teacher Awards. He is a member of the Board of Trustees of the National Council for History Education and has been an educational consultant to the National Archives, the National Gallery of Art, the National Park Service, and the Vietnam Veterans Memorial Fund.
or
Not Currently Available for Direct Purchase