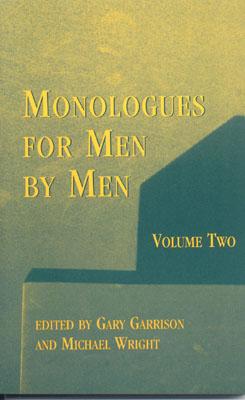 Monologues for Men by Men (Paperback)
Volume Two
Heinemann Educational Books, 9780325005591, 176pp.
Publication Date: June 11, 2003
* Individual store prices may vary.
Description
For this second volume, Garrison and Wright have assembled a collection of reflections by men about what it means to be a male these days, particularly in the wake of September 11, 2001, and how they are putting their thoughts and feelings into theatrical expression. Representing an international community of playwrights, these monologues will satisfy any actor looking for new, original theatre pieces for auditions or acting classes. What's more, the material is accessible, thought provoking, and fun to perform.
Each monologue raises a set of questions that is theatrically illustrated through character construction, linear and non-linear structure, and simple storytelling:
What is life like for men in this new age?
Why and when are men moved to speak? To whom? And for what reason?
How has men's awareness of the world changed after the horror of September 11th?
Each writer answers these questions in a thematically or dramaturgically unique way. Those writers whose monologues relate to the terrorist attacks remind us of the power of the single voice to say no, be heard, or instigate change. Other writers use a sort of "page architecture" that creates a distinctive sense of phrasing for actors to use as they will. Together the monologues give actors the opportunity to educate, question, inspire, or entertain. Playwrights, too, will benefit from the variety of writing styles, genres, ideas, and theatrical constructions they can explore.
or
Not Currently Available for Direct Purchase