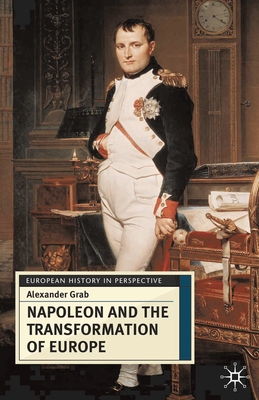 Napoleon and the Transformation of Europe (European History in Perspective) (Hardcover)
Red Globe Press, 9780333682746, 249pp.
Publication Date: July 17, 2003
* Individual store prices may vary.
Description
Alexander Grab explores the impact of Napoleon's domination throughout his empire and the response of the Europeans to his rule. This important book focuses on the developments and the events in the ten states that comprised the Grand Empire: France itself, Belgium, Germany, The Illyrian Provinces, Italy, the Netherlands, Poland, Portugal, Spain and Switzerland. Grab discusses Napoleon's exploitation of occupied Europe and particularly his reform policies, and assesses their success in transforming Europe.
About the Author
ALEXANDER GRAB is Professor of History at the University of Maine.