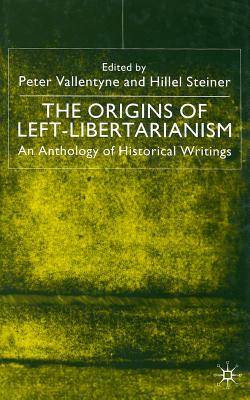 The Origins of Left-Libertarianism: An Anthology of Historical Writings (Hardcover)
An Anthology of Historical Writings
Palgrave MacMillan, 9780333794678, 236pp.
Publication Date: March 1, 2007
About the Author
PETER VALLENTYNE is Professor of Philosophy at the Virginia Commonwealth University. He has written on a variety of issues in consequentialist moral theory, and edited Contractarianism and Rational Choice: Essays on the Work of David Gauthier (1991). He is currently developing a version of left-libertarianism (combining self-ownership with egalitarianism). HILLEL STEINER is Professor of Political Philosophy at the University of Manchester. A Fellow of the British Academy, he has published papers on liberty, rights and moral reasoning, and is the author of An Essay on Rights (1994) and (with Matthew Kramer and Nigel Simmonds) A Debate Over Rights: Philosophical Enquiries (1998).
Advertisement