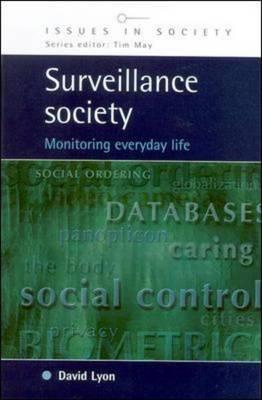 Surveillance Society (Issues in Society) (Paperback)
Open University Press, 9780335205462, 189pp.
Publication Date: February 1, 2001
* Individual store prices may vary.
Description
In what ways does contemporary surveillance reinforce social divisions?How are police and consumer surveillance becoming more similar as they are automated?Are we forced to choose between classical and poststructuralist approaches in explaining surveillance?Why is surveillance both expanding globally and focusing more on the human body?"Surveillance Society "takes a post-privacy approach to surveillance with a fresh look at the relations between technology and society. Personal data is collected from us all the time, whether we know it or not, through identity numbers, camera images, or increasingly by other means such as fingerprint and retinal scans. This book examines the constant computer-based scrutiny of ordinary daily life for citizens and consumers as they participate in contemporary societies. It argues that to understand what is happening we have to go beyond Orwellian alarms and cries for more privacy to see how such surveillance also reinforces divisions by sorting people into social categories. The issues spill over narrow policy and legal boundaries to generate responses at several levels including local consumer groups, internet activism, and international social movements. In this fascinating study, sociologies of new technology and social theories of surveillance are illustrated with examples from North America, Europe, and Pacific Asia.
David Lyon provides an invaluable text for undergraduate and postgraduate sociology courses both in social theory and in science, technology and society. It will also appeal much more widely, for example to those with an interest in politics, social control, human geography and public administration.
About the Author
David Lyon is Professor of Sociology at Queen's University in Kingston, Ontario. He has held visiting positions at the University of Leeds, UK; Calvin College, USA; Wilfrid Laurier University, Canada; Monash University, Australia; Auckland University, New Zealand; the National University of Singapore; the Ecole des Hautes Etudes en Sciences Sociales, France; and the University of Tokyo, Japan. His work has been translated into over ten languages, and includes The Electronic Eye: The Rise of Surveillance Society (1994), and Postmodernity 2nd Edition (1999) also published by Open University Press.