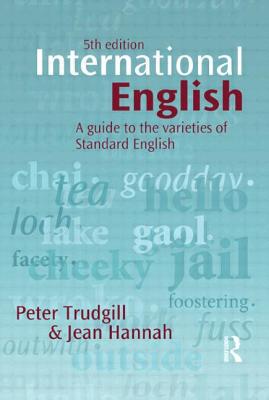 International English (Paperback)
A Guide to the Varieties of Standard English (English Language)
Routledge, 9780340971611, 160pp.
Publication Date: August 1, 2008
* Individual store prices may vary.
Description
From Scotland to Singapore, Canada to the Channel Islands, Namibia to New Zealand and beyond, International English takes you on a fascinating journey through the varieties of Standard English spoken around the world. Comparisons across the varieties provide a comprehensive guide to differences in phonetics, phonology, grammar and vocabulary, providing a useful resource for teachers of English as a foreign language and linguistics students alike.In this fifth edition the authors have added a new discussion of what Standard English really is, as well as an outline of typologies of varieties of English including ELF 'English as a lingua franca'. This new material will be of particular interest to teachers and advanced learners of English as a foreign or second language as well as students of sociolinguistics, English language and language variation. MP3 files, ideal for use in class, at home or on the move, are free to download from our website, www.routledge.com/cw/trudgill, and feature audio examples from throughout the text. The new material, coupled with a thorough updating of the remaining text and references, ensures that International English will remain a favourite and indispensable resource for teachers and students for many years to come.
About the Author
Peter Trudgill is Honorary Professor of Sociolinguistics at the University of East Anglia, Norwich, UK, and Adjunct Professor at the Research Centre for Linguistic Typology at La Trobe University, Melbourne, Australia.Jean Hannah is a freelance editor.