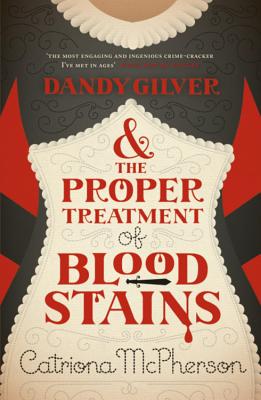 Dandy Gilver and the Proper Treatment of Bloodstains (Hardcover)
Hodder & Stoughton, 9780340992951
Publication Date: February 1, 2010
* Individual store prices may vary.
Description
"May 1st, 1926. Dear Alec, Just when those who should be working are all downing tools for this wretched strike (and I still can't believe itI mean to say: riots, Alecin Edinburgh of all places) guess who is setting her virgin shoulder to its very first wheel? I am dressed in serge and sensible footwear, sleeping in an iron bed and dining off pickled tongue at six o'clock each day. I am, in short, that nice young Mrs Fleming's new maid. But don't worry, Alec dear: things haven't got as bad as all that. It's just that that nice young Mr Fleming is going to kill his wife. At least, she thinks so, and the more I hear about him from butler, cook and bootboy the more I'm inclined to agree. So I'm undercover, in disguise, bent upon foiling. And jolly hard work it is too tomorrow is my half-day free if you'd care take me out for a restorative bun. (Every maid needs a nice young man to buy buns for her.) Yours, Dandy xx p.s. Ask for Miss Rossiter: below stairs I am she.
About the Author
Catriona McPherson is the author of "After the Armistice Ball," " Bury Her Deep," "The Burry Man's Day," and "The Winter Ground." Her first Dandy Gilver novel was shortlisted for the Ellis Peters Historical Dagger.
or
Not Currently Available for Direct Purchase