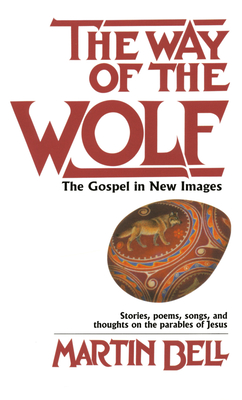 The Way of the Wolf: The Gospel in New Images: Stories, Poems, Songs, and Thoughts on the Parables of Jesus (Mass Market Paperbound)
The Gospel in New Images: Stories, Poems, Songs, and Thoughts on the Parables of Jesus
Ballantine Books, 9780345305220, 144pp.
Publication Date: April 12, 1983
Description
Intriguing tales, timeless poetry, enchanting songs . . . Beguiling characters like Barrington
Bunny . . . Joggi, the porcupine . . . Lena, the witch . . . Joshua, the boy who has lost his magic . . . and the great silver wolf -- majestic, ever-present, mysterious . . . A book that will inspire you to consider and celebrate such things as love, forgiveness, acceptance, salvation and commitment.
About the Author
Martin Bell is an Episcopalian minister, a singer, composer, storyteller, former disc jockey, and most recently, a private detective. He lives near Indianapolis and has served as Vicar of St. John's Church in Speedway. He lectures and gives concerts of his own songs in churches of all denominations and is the author of The Way of the Wolf and Nenshu and the Tiger: Parables of Life and Death.
Advertisement