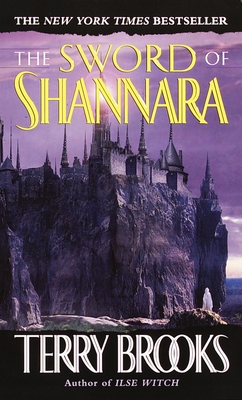 The Sword of Shannara (Paperback)
Del Rey, 9780345314253, 736pp.
Publication Date: July 12, 1983
* Individual store prices may vary.
Description
Living in peaceful Shady Vale, Shea Ohmsford knew little of the troubles that plagued the rest of the world. Then the giant, forbidding Allanon revaled that the supposedly dead Warlock Lord was plotting to destory the world. The sole weapon against this Power of Darkness was the Sword of Shannara, which could only be used by a true heir of Shannara--Shea being the last of the bloodline, upon whom all hope rested. Soon a Skull Bearer, dread minion of Evil, flew into the Vale, seeking to destroy Shea. To save the Vale, Shea fled, drawing the Skull Bearer after him....
About the Author
Terry Brooks has thrilled readers for decades with his powers of imagination and storytelling. He is the author of more than thirty books, most of which have been New York Times bestsellers. He lives with his wife, Judine, in the Pacific Northwest.