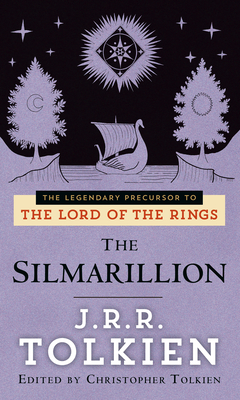 The Silmarillion (Mass Market Paperbound)
Del Rey Books, 9780345325815, 480pp.
Publication Date: January 12, 1985
Description
"Majestic ...readers of THE HOBBIT and THE LORD OF THE RINGS...will find THE SILMARILLION a cosmology to call their own...medieval romances, fierce fairy tales and fiercer wars that ring with heraldic fury...it overwhelms the reader."
TIME
Those interested in J.R.R. Tolkien's Middle Earth should not be without this grand volume that tells the tragic tale of the struggle for control of the Silmarils, a struggle that would determine the history of the world long before the War of the Ring.
About the Author
John Ronald Reuel Tolkien was born on January 3, 1892, in Bloemfontein, South Africa. After serving in World War I, he embarked upon a distinguished academic career and was recognized as one of the finest philologists in the world. He was a professor of Anglo-Saxon at Oxford, a fellow of Pembroke College, and a fellow of Merton College until his retirement in 1959. He is, however, beloved throughout the world as the creator of Middle-earth and author of such classic works as The Hobbit and The Lord of the Rings. He died on September 2, 1973, at the age of eighty-one.
Advertisement