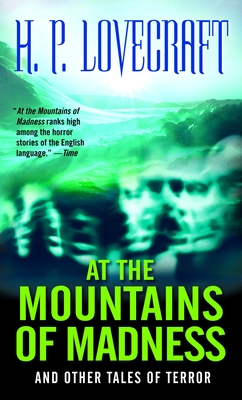 At the Mountains of Madness: And Other Tales of Terror (Mass Market Paperbound)
And Other Tales of Terror
Del Rey Books, 9780345329455, 192pp.
Publication Date: September 13, 1991
Description
A complete short novel, AT THE MOUNTAINS OF MADNESS is a tale of terror unilke any other. The Barren, windswept interior of the Antarctic plateau was lifeless--or so the expedition from Miskatonic University thought. Then they found the strange fossils of unheard-of creatures...and the carved stones tens of millions of years old...and, finally, the mind-blasting terror of the City of the Old Ones. Three additional strange tales, written as only H.P. Lovecraft can write, are also included in this macabre collection of the strange and the weird.
About the Author
H. P. LOVECRAFT is one of the seminal horror authors of the twentieth century. He wrote more than one hundred stories, and achieved popular acclaim in such publications as Astounding Stories and Weird Tales. Though he died in 1937, the small press publisher Arkham House was established in 1939 to preserve Lovecraft's works for future generations From the Trade Paperback edition.
Praise For At the Mountains of Madness: And Other Tales of Terror…
"One of the greatest short novels in American literature, and a key text in my own understanding of what that literature can do."
–MICHAEL CHABON



"Lovecraft's fiction is one of the cornerstones of modern horror."
–CLIVE BARKER
Advertisement