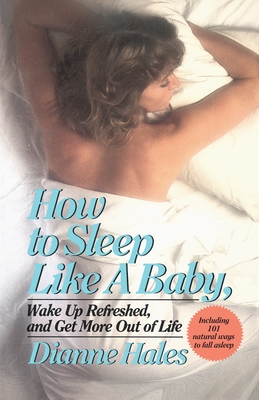 How to Sleep Like a Baby (Paperback)
Ballantine, 9780345338259, 216pp.
Publication Date: August 8, 1998
Description
Describes the stages of sleep, discusses sleep research, shares tips on sleeping well, and suggests solutions to common sleep problems.
About the Author
Dianne Hales has served as a contributing editor for Parade, Ladies Home Journal, Working Mother, and American Health and has written for many national publications, including Family Circle, Good Housekeeping, The New York Times, Reader's Digest, The Washington Post, Woman's Day, and World Book. In addition to more than a dozen trade books, she is the author of 24 editions of the leading college health textbook, An Invitation to Health.
Advertisement