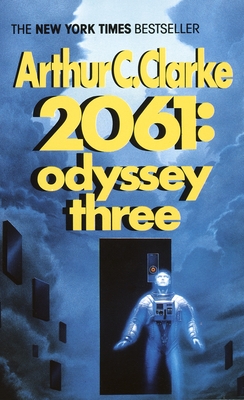 2061: Odyssey Three (Mass Market Paperbound)
Odyssey Three
Del Rey Books, 9780345358790, 288pp.
Publication Date: April 13, 1989
Description
Arthur C. Clark, creator of one of the world's best-loved science fiction tales, revisits the most famous future ever imagined in this NEW YORK TIMES bestseller, as two expeditions into space become inextricably tangled. Heywood Floyd, survivor of two previous encounters with the mysterious monloiths, must again confront Dave Bowman, HAL, and an alien race that has decided that Mankind is to play a part in the evolution of the galaxy whether it wishes to or not.
About the Author
Arthur C. Clarke has long been considered the greatest science fiction writer of all time and was an international treasure in many other ways, including the fact that an article by him in 1945 led to the invention of satellite technology. Books by Clarke--both fiction and nonfiction--have sold more than one hundred million copies worldwide. He died in 2008.
Advertisement